Welcome to
Glamstar AGA Services Ltd

. My name is Robert Massie and I have been working with AGA cookers since 1998.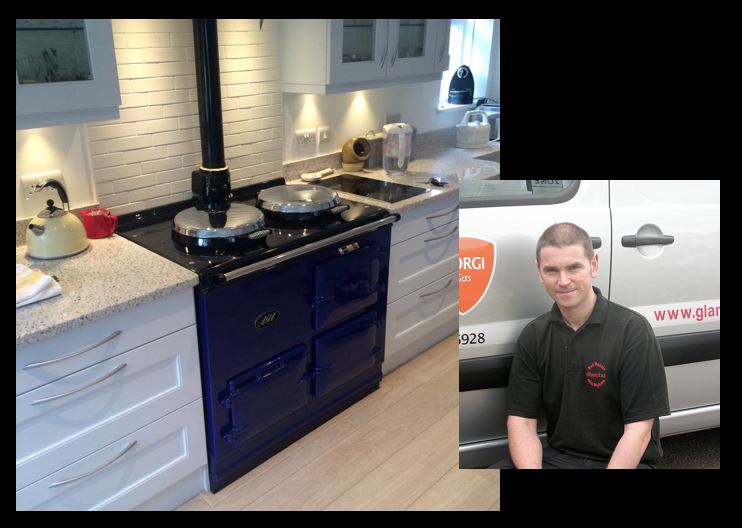 I am an independent qualified specialist with many years experience of working with AGA cookers. The majority of my work is servicing and maintaining your appliance whether it be gas or oil.
AGA breakdowns take priority. We can also offer additional services which include:
AGA RE-ENAMELLING We can arrange for your top plate and front plate to be re-enamelled including doors, side panels and new lids. We can advise of the course of action required.
AGA DISMANTLING We can dismantle your cooker if you are thinking of having it removed or are selling/disposing of it depending on age and model of your AGA. We can advise you on this matter should our assistance be required.
Mr Baker - Chesham
You are an amazing man! We've been without the Aga since November and had almost given up on fixing it but to come back just now to a warm kitchen and piping hot water was just brilliant!
I know it was a tough job but thanks so much for taking it on – the whole family is really grateful. I'm recommending you to everyone I know!
Mrs Rodney - Leighton Buzzard
Just thought I would drop you a line to say thank you for restoring my faith in AGA engineers. Your reliable, flexible and friendly approach is so refreshing and the product you recommended for cleaning has worked miracles. Thanks again.
Satisfied Customer, Sharpenhoe
We have had our AGA serviced by Mr Massie several times and found him extremely efficient, courteous and trustworthy. His work is thorough as well as being helpful. We can thoroughly recommend him.
About me
My name is Robert Massie and I have been working with AGA cookers for over 22 years.
I live in Bedfordshire with my wife and two daughters.
I started off working for AGA-Rayburn in the mid 1990's as a fitter/service engineer for approximately 8 years where I gained a vast knowledge and experience of all AGA/Rayburn appliances.
I subsequently worked for an AGA/Rayburn distributor in Hertfordshire for a further 4 years.
I am fully trained to Gas Safe Register standards and have all other necessary qualifications.