AGA Servicing
I can normally (whenever possible) attend to your AGA cooker if you have a problem the same or next day as breakdowns take priority. This is a service that not many others can replicate and I pride myself on this.
During busy periods and at certain times of the year, due to high demand, this is not always possible.
It is recommended that gas AGAs be serviced every 12 months and oil AGAs every 6 months to keep them working safely and efficiently.
We would normally contact you shortly before your cooker is due its service to arrange a convenient time and would respectfully ask you to turn your appliance off the night before so that it is cool enough to work on. We can even give you a call the previous evening as a reminder if you wish.
We cover a vast area for servicing and breakdowns which include Hertfordshire, Bedfordshire, Buckinghamshire, Oxfordshire and Essex.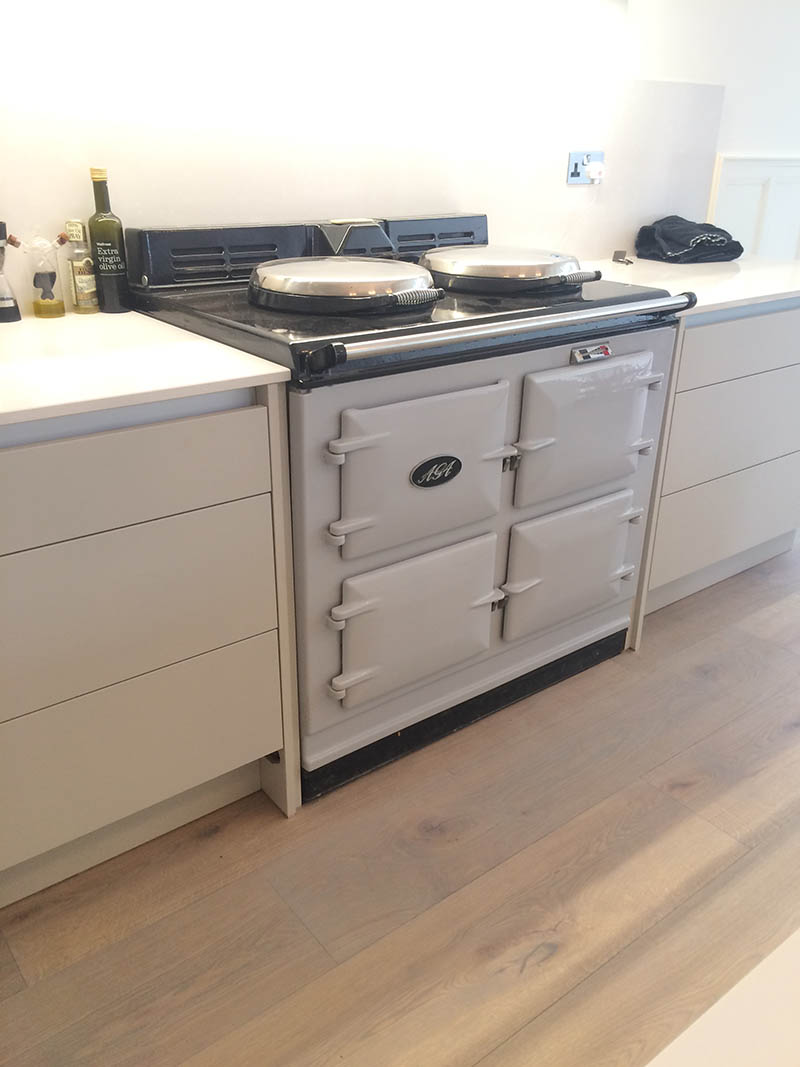 Your service will include some of the following (depending on model and fuel type):
Check operation of all functional controls and components
Check all safety components including flame failure devices and flue spillage thermostats
Check fuel rates and depths (oil)
Check gas pressures
Thoroughly clean carbon and lint from burner and flue-ways
Inspect door rope seals and replace if necessary
Inspect operation of lids and adjust if necessary
A visual check of oil line and storage tank
A check for gas soundness
A check for correct ventilation
Please note we no longer service/repair converted gas AGAs (i.e. used to be solid fuel and converted to gas).
We can still assist you with your converted oil AGA.
Please note we do not service/repair electric AGAs. We no longer service/repair Rayburn cooker/heating appliances.